Here is an introduction to My Dictionary app. In the old times, we used a dictionary to find the meaning of a word. Then we had to memorize it. Write it down in a book or any other way we had to memorize it. But technology has developed now. Most of our day-to-day works are simplified by applications.
This application is perfect if you are willing to learn new words daily. You can use any language, no matter. My Dictionary is a free application. This application offers a rare chance to learn multiple words a day. My dictionary app is especially important for people who need to learn a language.
100K+ downloads
4.8/5.0 Google Play rating(Oh! that is superb)
Nearly 10MB app size
Contains ads
Let's find out the features of this app.
Main Features of My Dictionary App
1.User Interface
The User Interface is simple. Even a child can understand. This is the main reason to get that much of a high rating in the Play Store. No tutorial is needed in the beginning because a new user can easily understand the features of this app.
2.Statistics
Users can view statistics of his/her progress in learning words. That is a cool feature. So that users can get a clear idea of his/her improved skills. The developers offer this feature free of charge. That's why people love this app.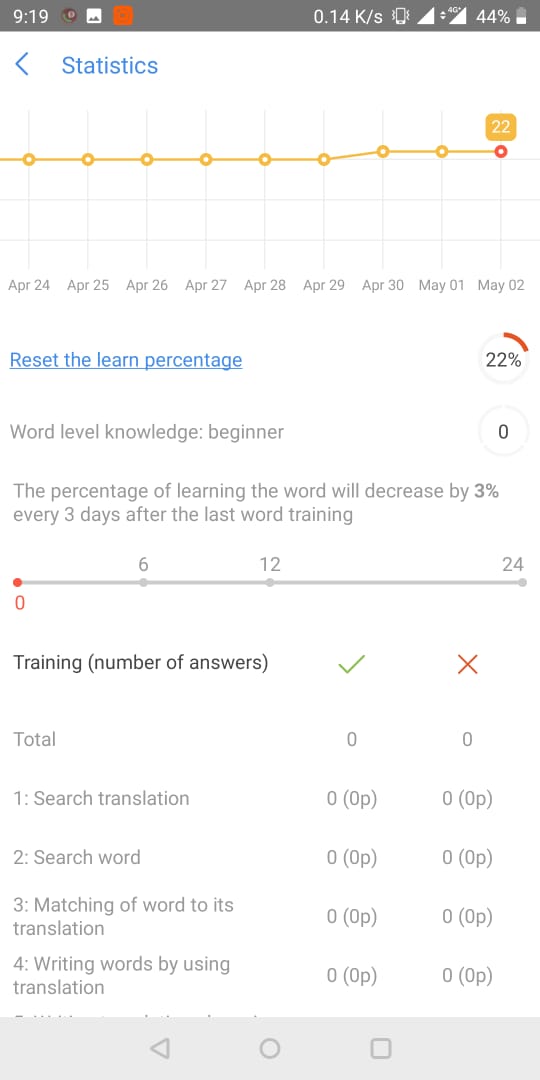 3.Get notifications
You can set a specific time in the day to remind the words. That is done by a notification. Each day a random word appears in the notification. That is a great feature to keep memorizing new words. Most of the other dictionary apps don't have this function. Most people get forget about apps installed on the phone after a few weeks. But this feature makes people interact with the app and give knowledge.
4. Languages
Many languages are supported in this app. The developers say that 90 kinds of dictionaries are available. Even my mother language, Sinhala( which is not much popular), is supported in this app.
Apart from them, some other important features are,
You can export the word list to an excel sheet
Night mode
Different users can use different databases in the same device
Backup your database to the cloud
Get meanings of words from Cambridge and Oxford
Put tags to words. Search using tags
Search words in the database
Pronounce the word
Different languages and translation suggestions
Conclusion
Lots of users have commented that My Dictionary app is probably the best one in this field. Do you agree? Tell your experience in the below comment section.