Internet Speed Meter Lite is quite a simple android application. Very small app size, friendly user interface, and great functionality have attracted more than 10 million android users.
This app displays the internet speed and download volume. So that, Internet Speed Meter Lite app helps you to monitor the internet connection of your device while doing other works. Also, users can prevent from over usage of data within a month.
10M+ downloads
4.4/5.0 Google Play Rating
License – Free(Pro version available)
Nearly 10MB app size(varies with device)
Let's find out the features of this app.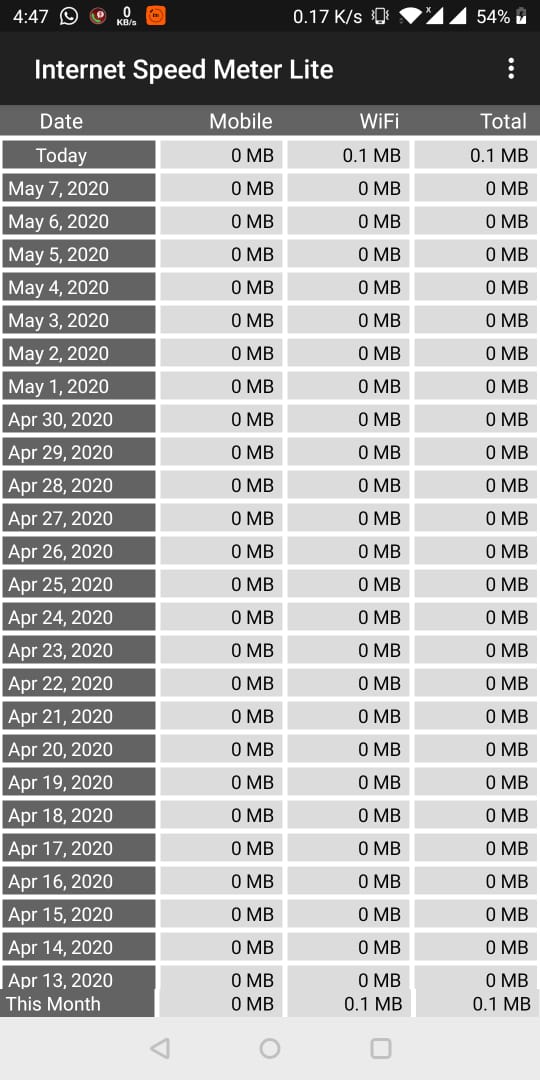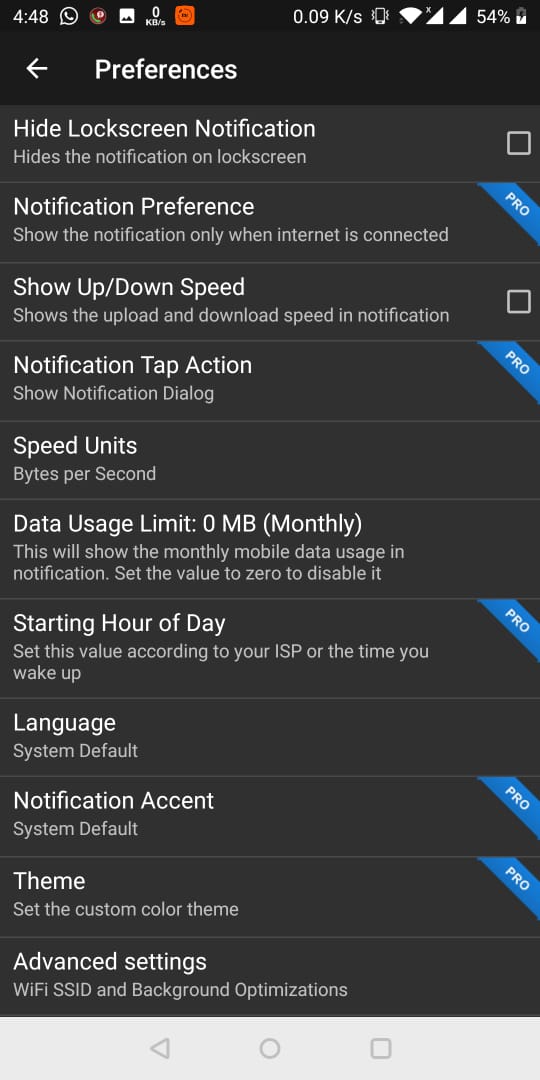 Main Features
1.User Interface
User Interface(UI) is quite simple. You can prove it from the above pictures. Mobile and WiFi data usage is displayed separately. Below you can see the total data usage according to the current month.
2.Connection Speed
You can monitor the connection speed. It is displayed in the notification bar. Users can set the speed units in Bytes per second or Bits per second. This feature is not much valu since new android versions have in-built connection speed in the notification bar.
3.Data Usage
Users can monitor the data usage in this app. It shows the data usage in Mobile and WiFi separately. And the next displays the total data usage. Also, the total data usage for the current month is displayed below. There also users can get an idea of data usage.
4.Data Limit
Users can set a data limit on the Internet Speed Meter Lite app. That is counted as a monthly data usage limit. That is a disadvantage because users can't set a specific time period. A data limit notification receives when you exceed the limit.
Other features
Can hide the notification display
Language selection. More than 20 languages available.
Show WiFi SSID in notification
Remove background restrictions
Pro Version Features
1. Notification tap action
Hide the notification icon when disconnected from the internet. Notification only occurs when you have internet access.
2. Starting hour of the day
This enables you to select a specific starting time of a day to measure the connection activities.
3. Themes
Users can choose different types of themes. You can pick the user interface color manually.
4. A graph to monitor internet activity
5. Notification bar option
Option in separate notifications to display the speed of upload and download.
Conclusion
Hope you got some knowledge. Comment your ideas below.