Cost of living is something we all have in common. Everyone who does not have financial freedom works very hard to maintain their expenses properly.
The cost of living is unpredictable. So we have to be ready for them. Cost, however, is something we need to keep track of properly. Otherwise we will not be able to adjust our expenses to suit our income.
And as you know, we have to invest part of our income and save another part. The rest is to be spent. Therefore, if the expenses are not properly tracked, the revenue cannot be shared as above.
These are the best apps to note down daily expenses
Also keep in mind that we're not promoting any app. So it's completely your desire to choose a suitable app. Let's find out best apps to note down daily expenses.
Quick Jump
This quick jump section is designed for your convenience. Use this section to find the best app in no time.
1. Money Manager Expense & Budget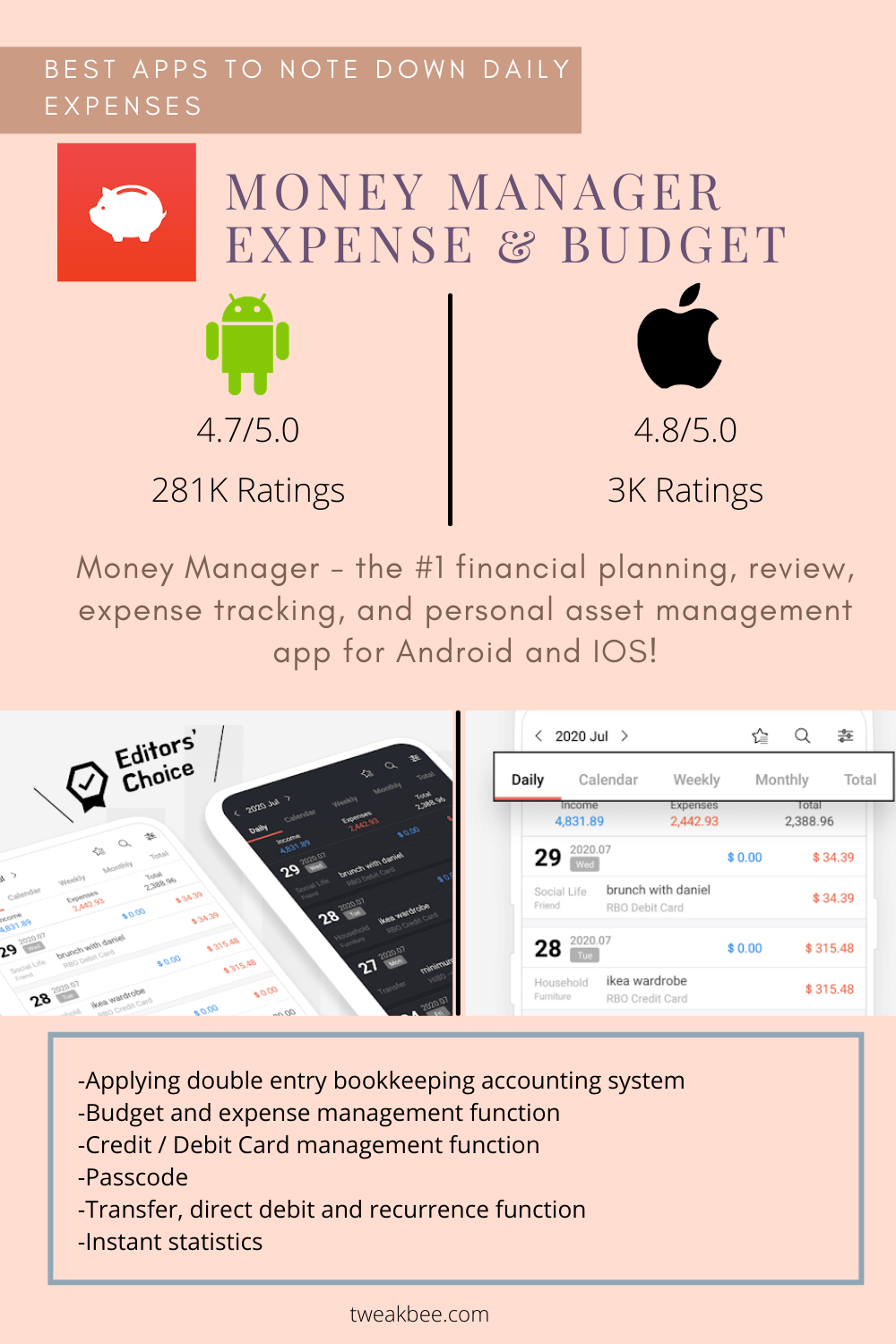 Official Site
2. Spending Tracker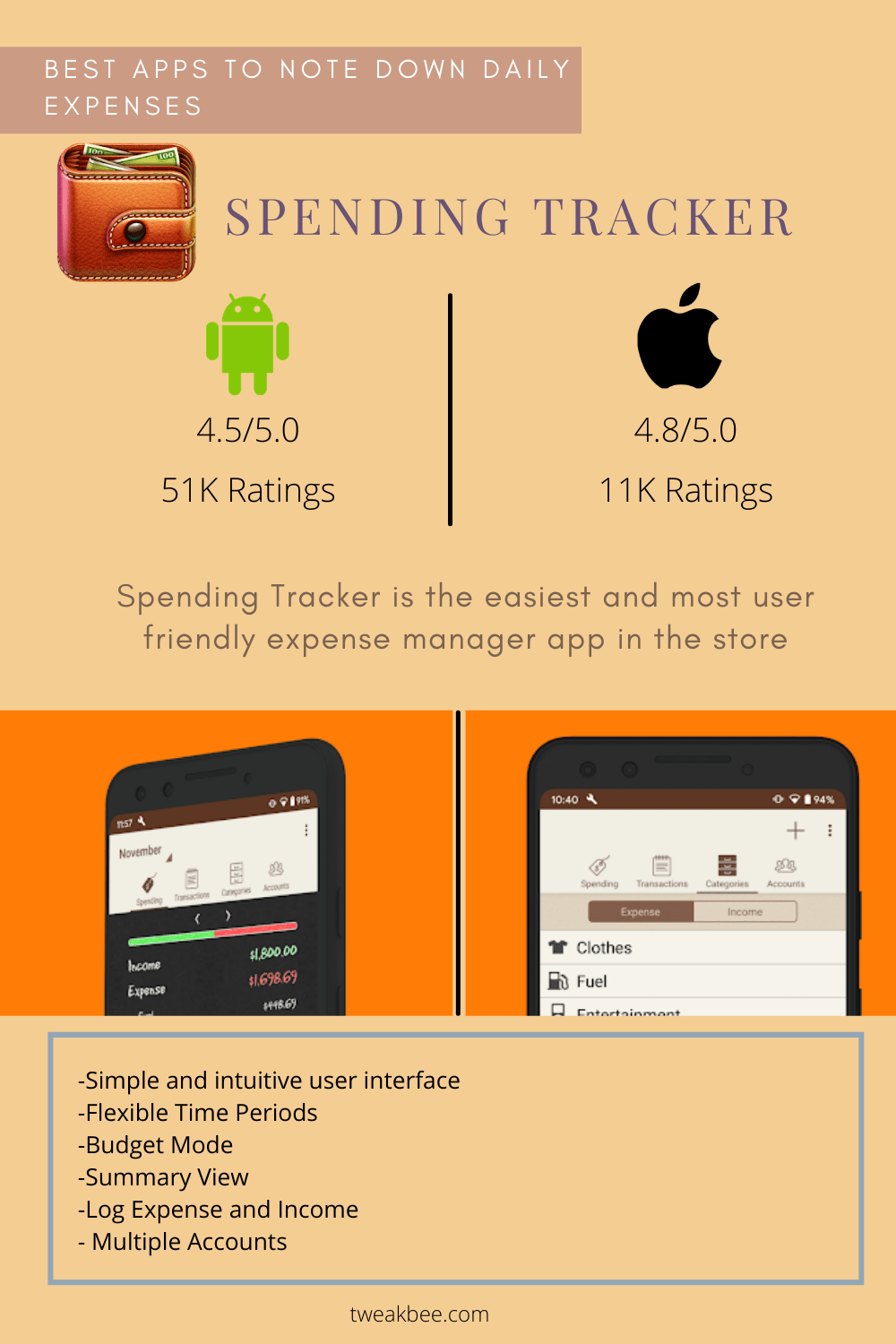 3. Monefy – Budget Manager and Expense Tracker app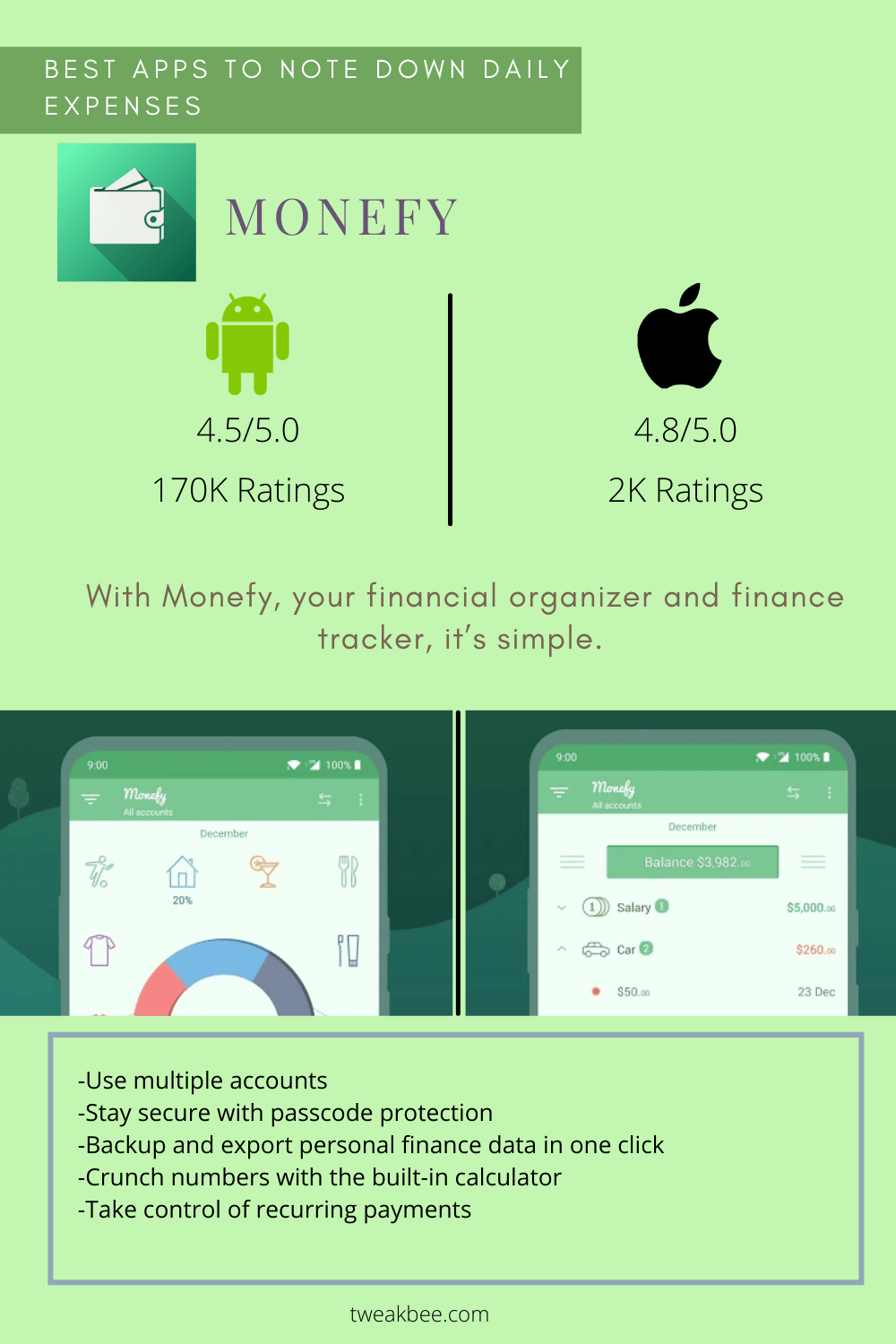 Official Site
4. Wallet – Personal Finance, Budget & Expense Tracker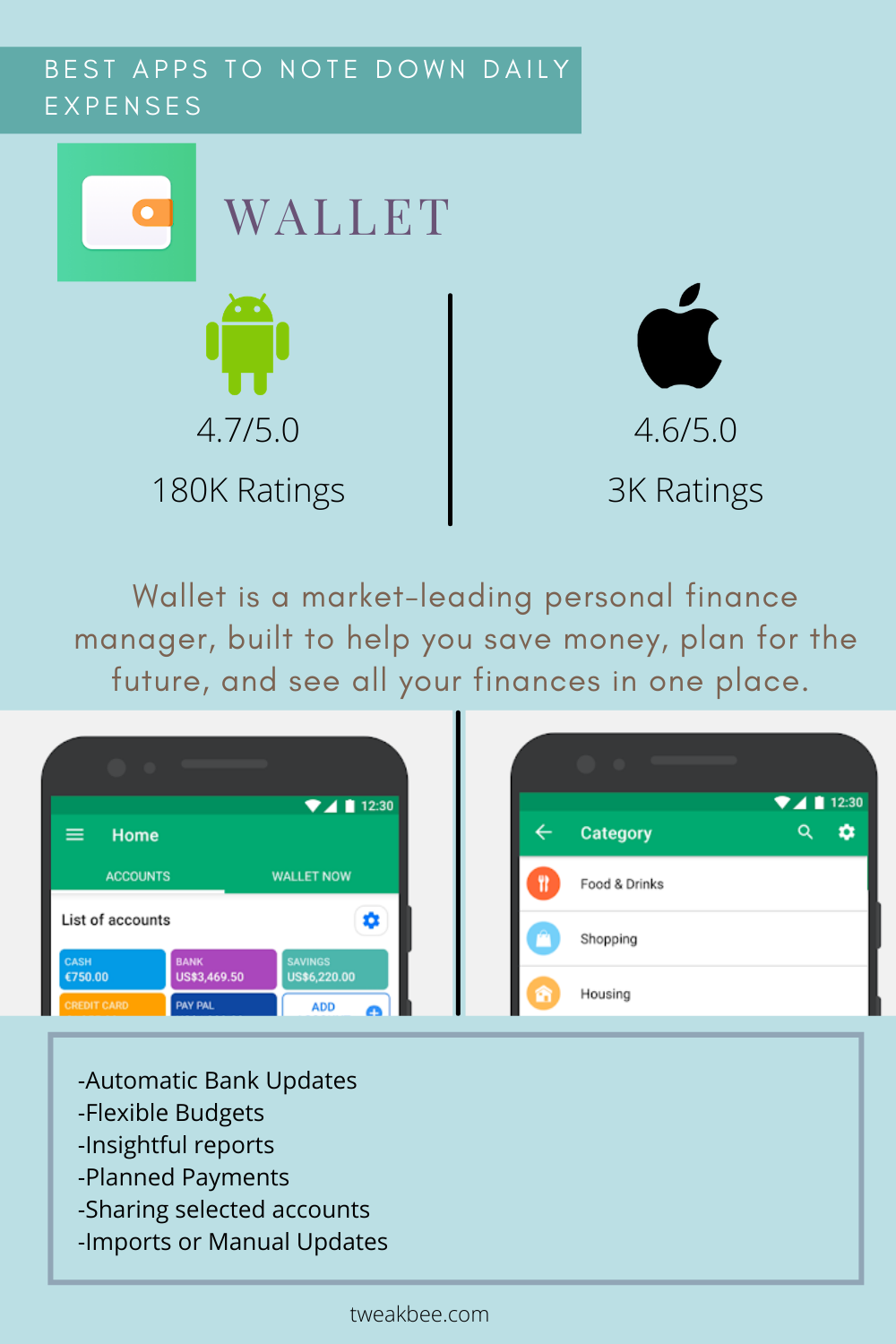 Official Site
5. Fast Budget – Expense & Money Manager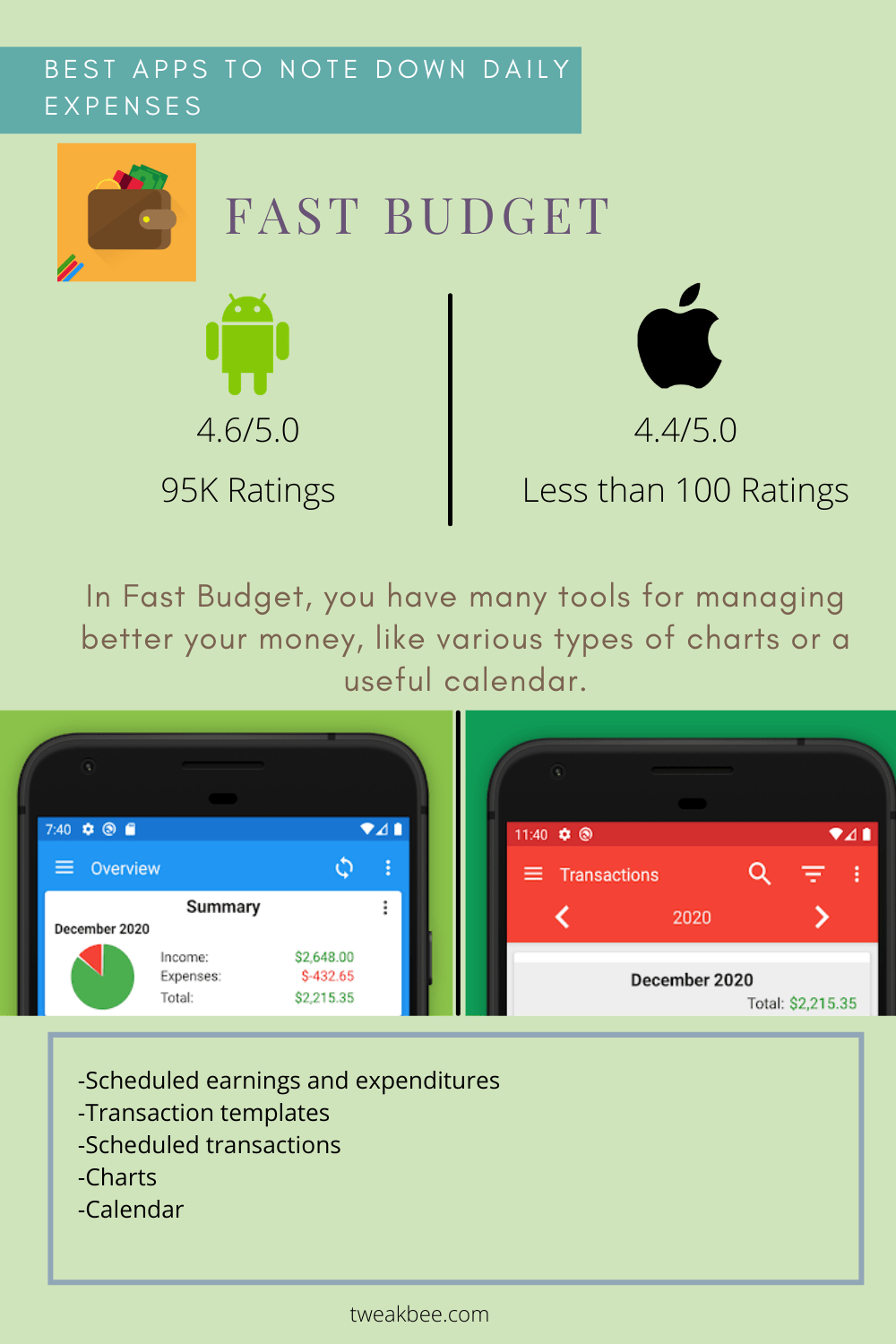 Official Site
6. QuickBooks – Online Accounting, Invoicing & Expenses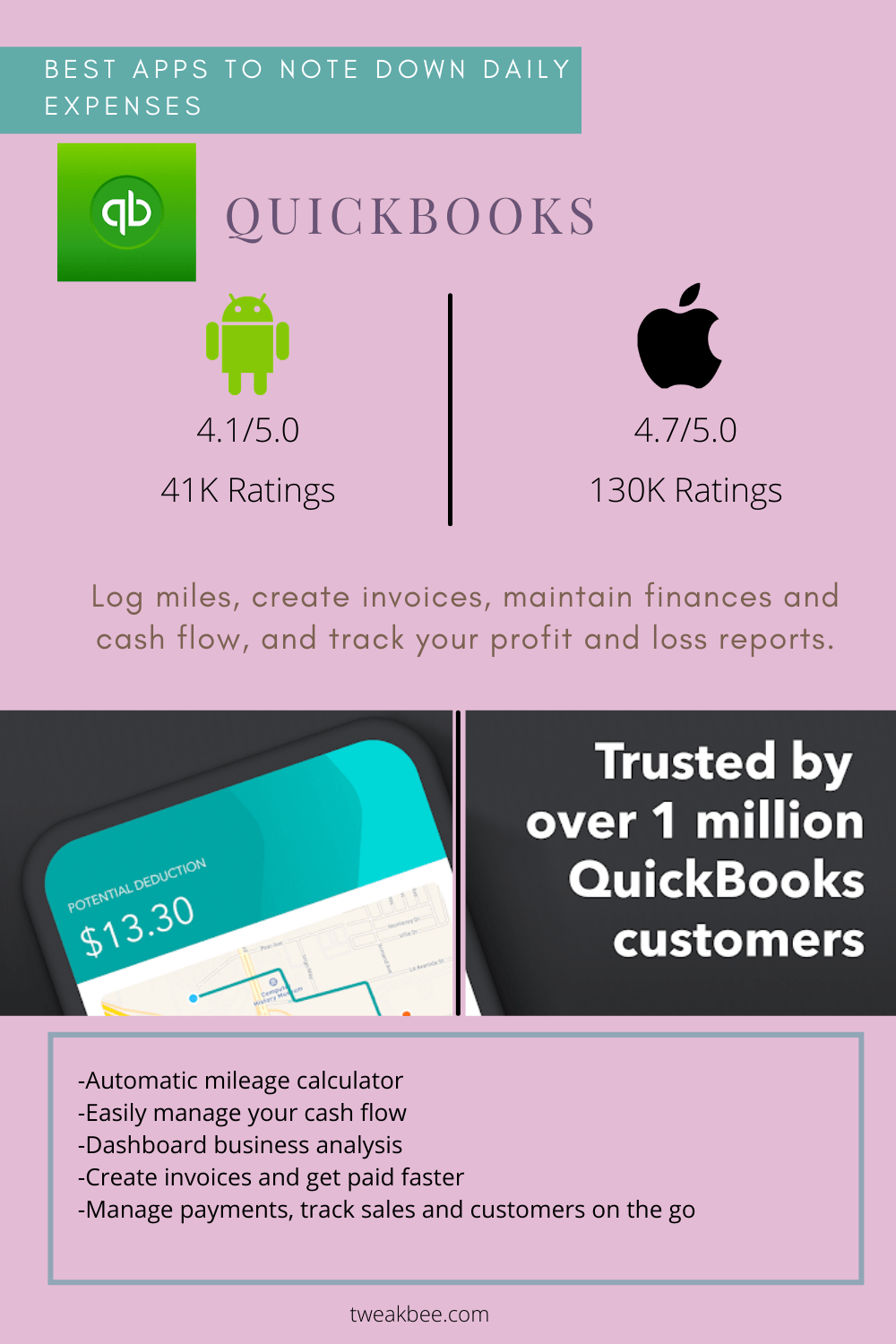 Official Site
7. Personal Capital: Investment, Finance & Retirement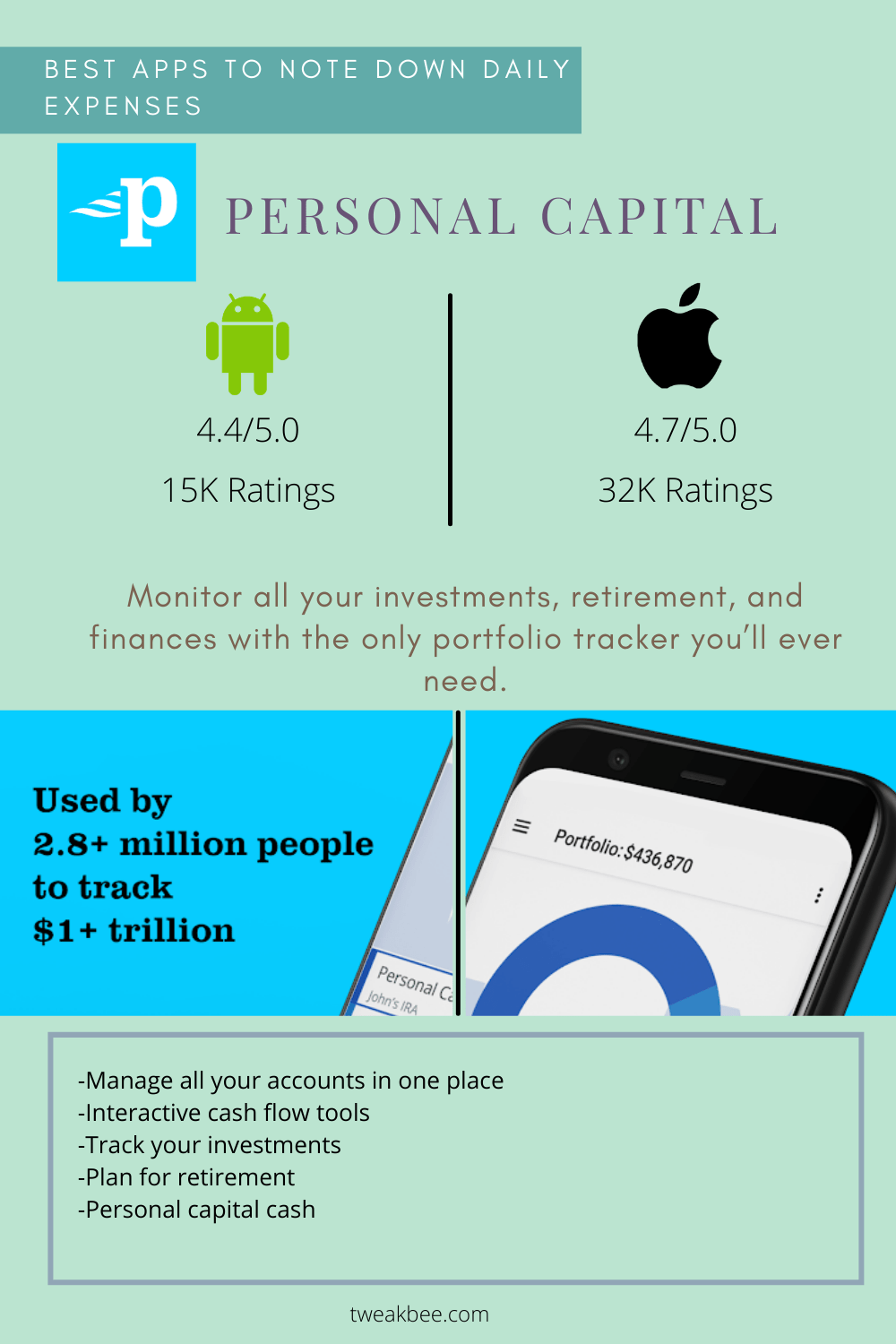 Official Site
8. Goodbudget: Budget & Finance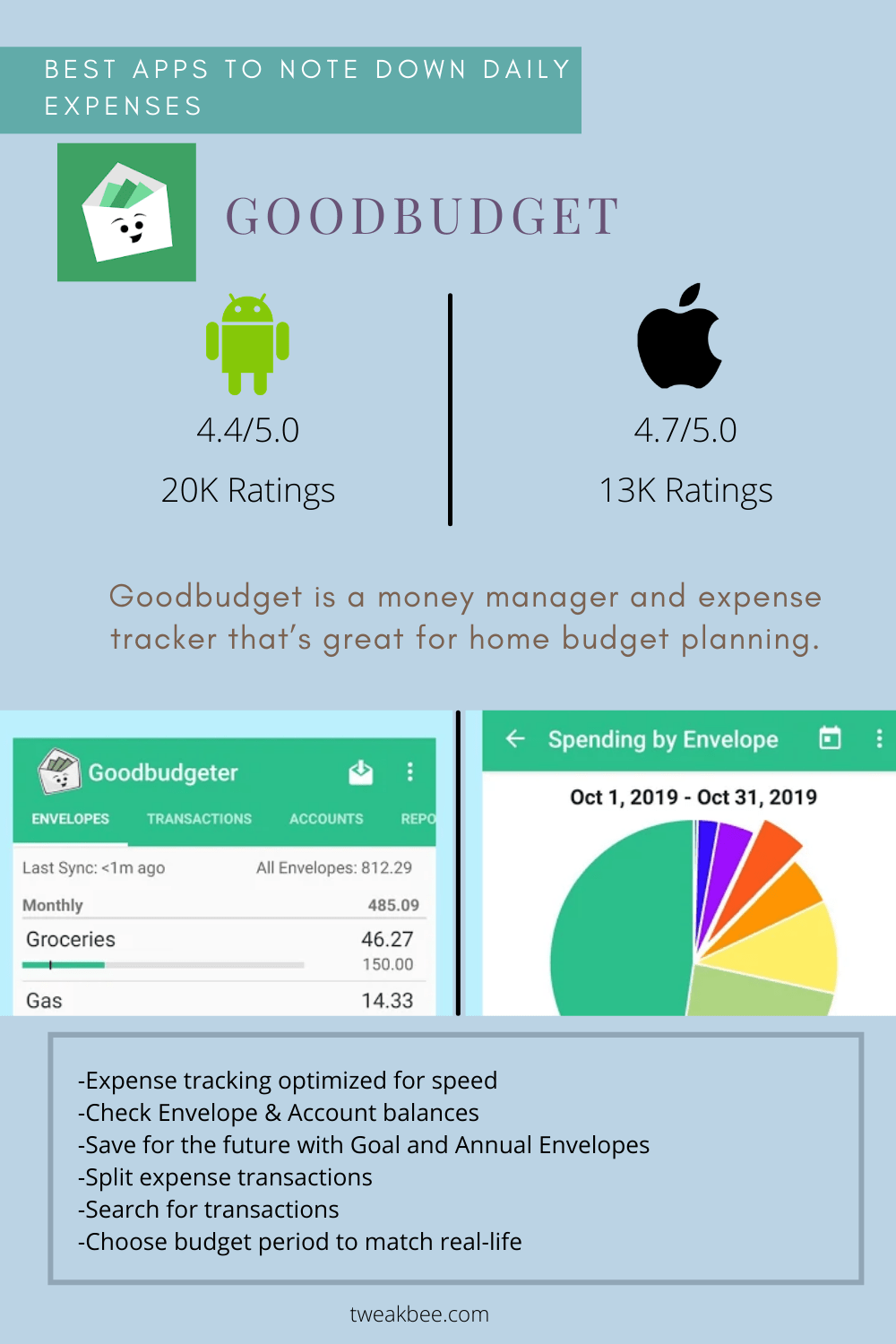 Official Site
9. Money Lover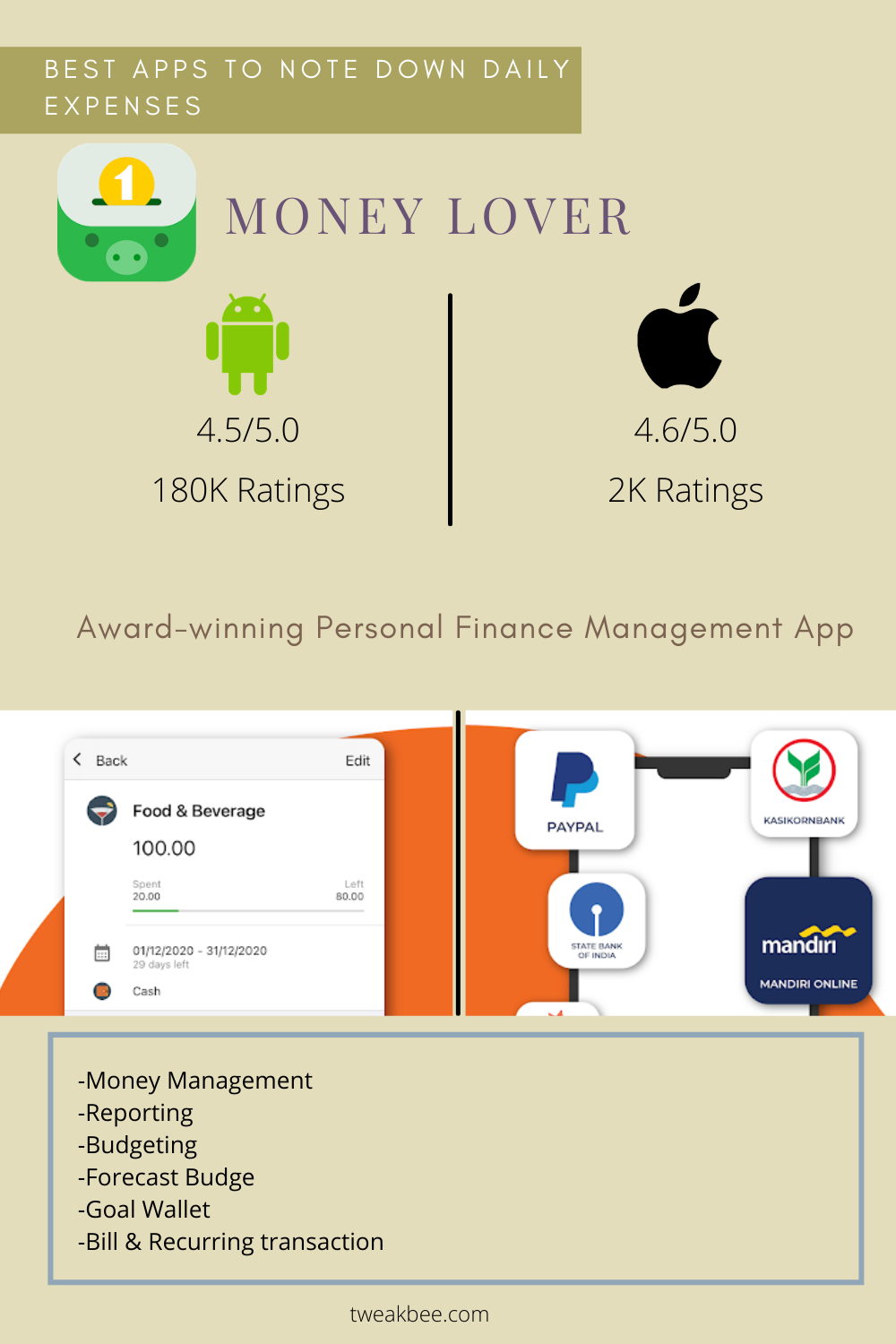 Official Site
10. Mobile Budget Planner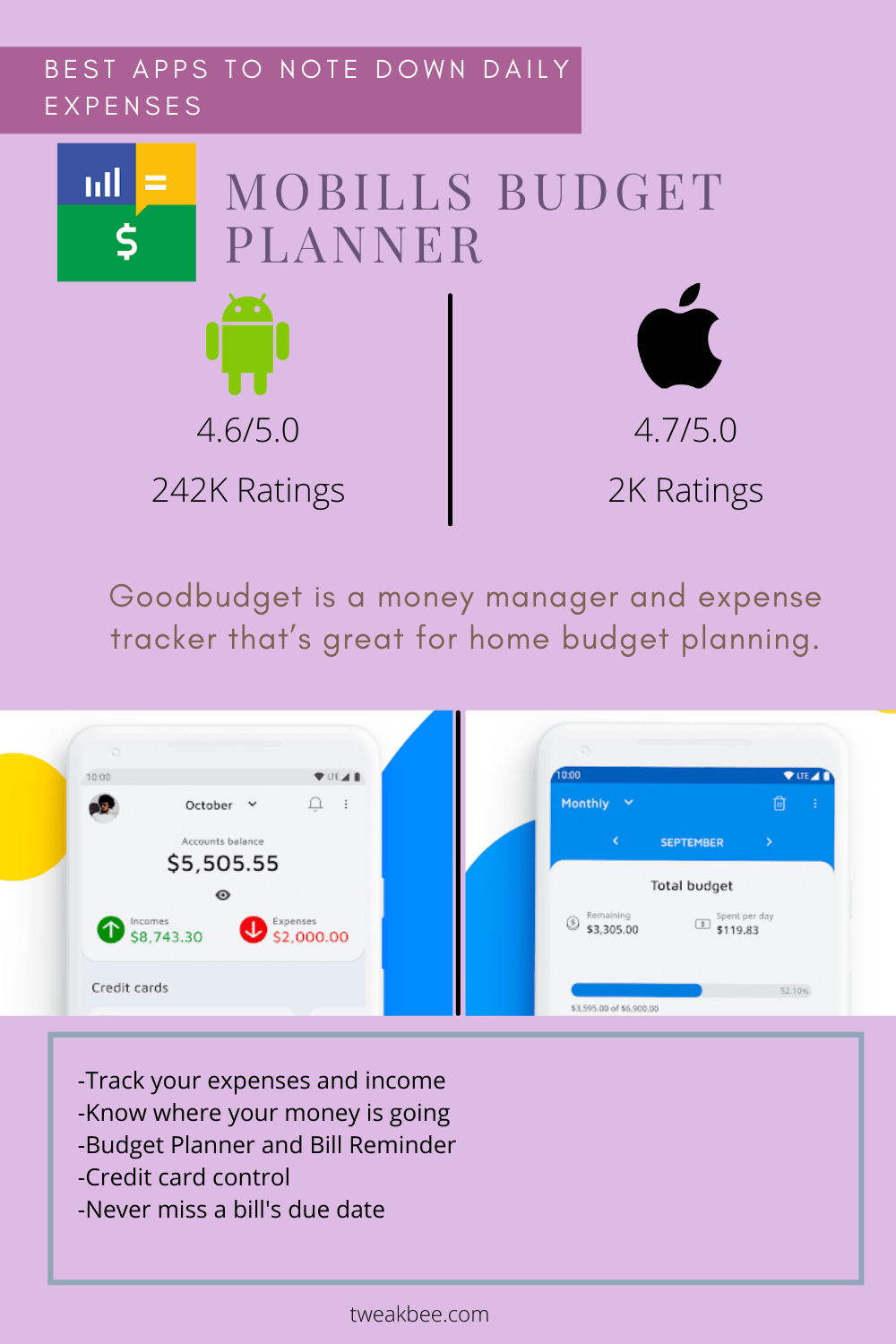 Conclusion
Here we discussed about Best Apps to Note Down Daily Expenses. There are a large number of expense tracker and budgeting apps currently in use, but not all of them are at the best level. After an in-depth research we selected these 10 apps
All these apps have both good and bad qualities. It is your responsibility to select the app you want. If you know of any other app that should be included here let us know.
Also read our previous article on Best Free Calming Apps for Meditation Apps