File manager apps are one of your device's most critical features. It's a big part of the system. You can search your files with them, control your storage space, move things here and there, create folders, and much more. Some android phones come with an in-built  android file manager app. But most of the mobile phones don't have. Our team has done an in-depth search of these apps, and we found some excellent file manager apps you should try. We can't say this is the best app. This list is not in order. It's your desire to choose according to your requirement.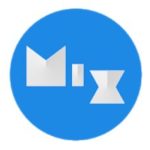 MiXplorer Silver – File Manager
Price – 4.5$, 10K+ downloads,
MiXplorer is a robust android file manager tool that allows you to work easily with all of your Android files and folders. It has a simple, well-designed UI that can also be fully customized. MiXplorer is an excellent file manager with a lot of functionality on typical devices.
What we like
Can customize with colors
Unlimited Tabbed browsing
Various sorting options
Can connect to cloud storage
Multimedia content previewer
SAMBA support
What we don't like
Paid tool
Dual panel freezing problem in some devices
Cannot move by swiping.
Google Play Rating(4.7/5.0)
 4.7/5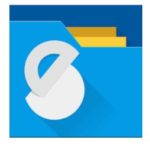 Solid Explorer File Manager
Price – Free with ads(trial version), 1M+ downloads
The UI is designed specifically to be easy to use. You can manage your device's SD card and internal storage easily. This is a rare file manager available in the Play Store with Material Design. According to our experience, this is a perfect app but, the only problem is the trial version. You have to pay about 1.8$ to gain premium version. 
What we like
Dual pane(Can see two panels in horizontal way)
Can customize icons, colors, themes
Can connect to cloud storage
Password protected folder access.
Can hide folders
Can add several background sessions. You can move quickly between them.
Swipe the screen to move between 2 folders in different locations
 Encrypt files
What we don't like
Encrypted videos cannot be played
Not working with SMB/windows network shares
Trial period only for 2 weeks
No free up space feature
Google Play Rating(4.5/5.0)
 4.5/5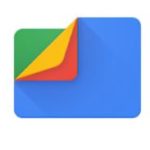 Files by Google
Price – Free without ads, 100M+ downloads
This is the official android file manager app released by Google. Now you can transfer all your files on your smartphone easily. This app is more reliable than other apps as this is developed by Google.  This app is called by Google as a 3 in 1 app. Because this app has Free up space, Find files fast and Share files features. There are three main tabs in this app called Clean, Browse, and Share. This app is perfect if you are seeking to free up your space in your device, and at the same time, you can browse the files.
What we like
Free up space feature
Share files offline with same app users
Encrypted file sharing
Suggests unwanted files to be deleted
Dark theme available
More reliable than other apps
What we don't like
Data analytic illustrations must be improved
No PC version
No cloud feature
Can't customize icons or colors
Google Play Rating(4.6/5.0)
 4.6/5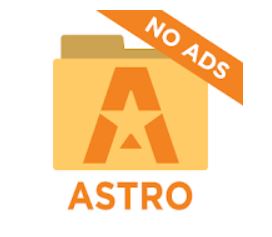 File Manager by Astro
Price – Free without ads, 50M+ downloads
Astro File Manager is one of the most popular file managers on Google Play Store. You can easily manage all of your device's resources. This file manager has almost all the features that a file manager should have. Astro presents everything in an ordered, accessible, and readable way. Everything has designed in an ordered manner. But we can't see any unique features of this app. 
What we like
File manager + Storage manager
Cloud feature
Extract and compress files
SD card support
FTP,SMB,SFTP support
No ads
What we don't like
Difficult to scroll long file list
Consume much battery
No dual pane mode
No swipe the screen option
Google Play Rating(4.5/5.0)
 4.5/5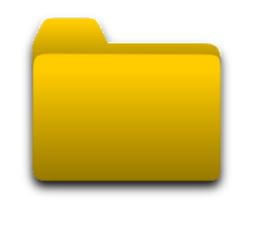 OI File Manager
Price – Free without ads, 5M+ downloads
The elegant user interface is the first thing that catches your eye on OI File Manager. Users can work easily with this app as it has a simple user interface. If you need the basic features of a file manager, you can select this app. There are no advanced features in this app. If you just want to scroll through you storage, you can select this app. 
What we like
All basic features
Simple user interface
Need less memory
Can make file shortcuts
What we don't like
No cloud feature
No memory cleaner
No password protection
Google Play Rating(4.2/5.0)
 4.2/5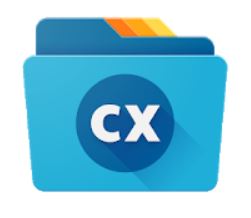 Cx File Explorer
Price – Free without ads, 1M+ downloads
One of the top rated file manager apps in the Play Store. There is a clean and simple user interface. You can easily search and manage your files on your mobile device, PC, and cloud storage with this file manager app. There are basic features and advanced features. So that all the users can use this app.
What we like
Cloud feature
Analyse and manage storage
Material design UI
Compress and decompress files
Easy to navigate through files and folders
What we don't like
No dark mode
Can't select multiple items once
Can't bookmark folders
Google Play Rating(4.7/5.0)
 4.7/5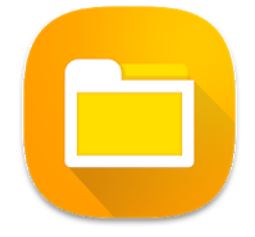 File Manager
Price – Free with ads, 100M+ downloads
Also known as Asus File Manager. One of the oldest file manager app in the Play Store. This app gives basic features + advanced features. File management has become an easy task by using this app.
What we like
Access files in LAN and SMB
Cloud feature
Storage analyzer
Recycle bin feature
What we don't like
Android 10 crash problems
Bad customer response
Google Play Rating(4.4/5.0)
 4.4/5