Have you ever played Candy Crush Saga? Definitely, you must have heard about that game. Charm King also a same type of game. But it gives a different experience. Charm King is a puzzle type game that gives a greater experience with fun, adventure, and humor. There are an enormous amount of levels you can play. They all provide a remarkable experience. Charm King is made of colorful and vibrant graphics, which impress the players with their equally charming and challenging levels.
10M+ downloads
4.6/5.0 Google Play rating
Nearly 150MB app size
Compatible with Android 4.3 or later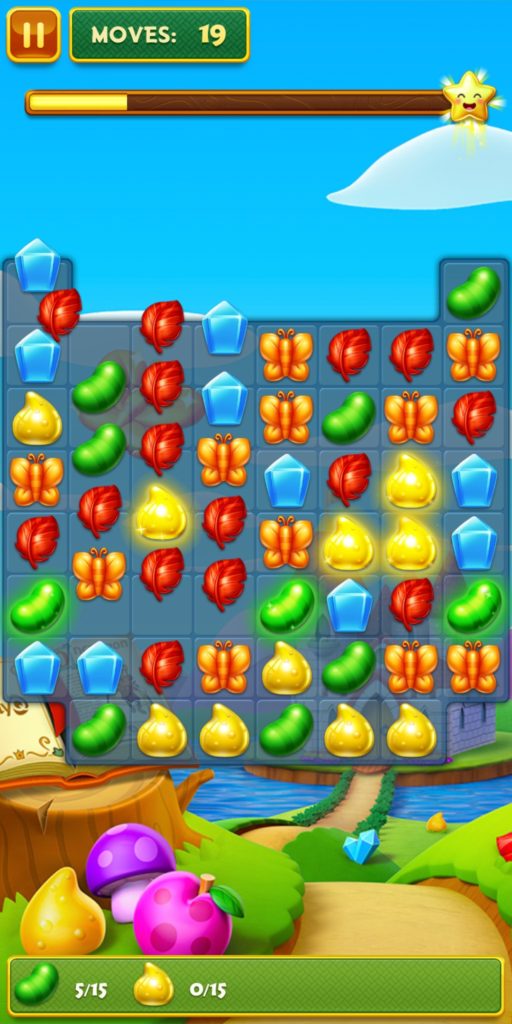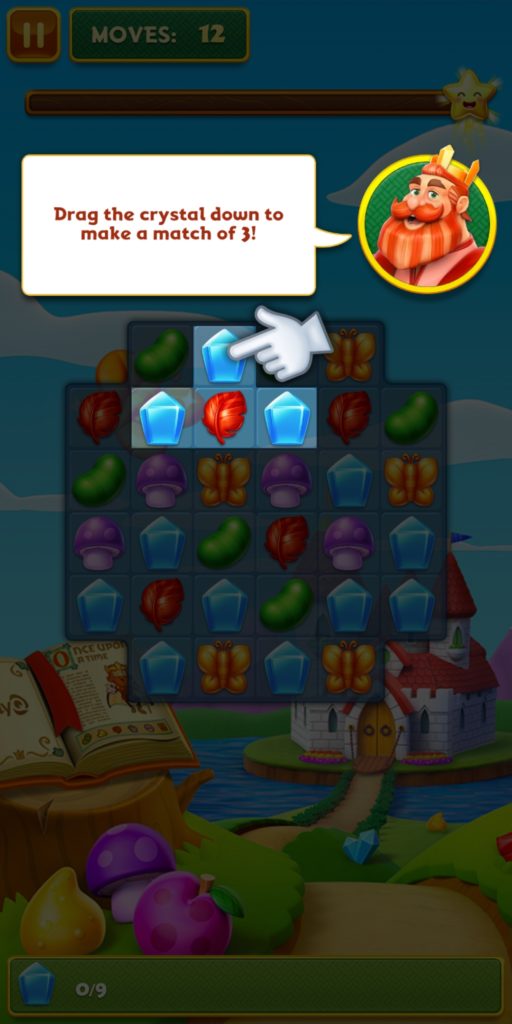 Main Features of the Game
This is a completely free game but contains advertisements.
Play store rated for 3+ years old.
There are thousands of levels to play.
Relax your mind by playing this puzzle game.
The game flows with a Fairy Tale which is more interesting for kids.
Not only for children, adults also can have a chance to solve those tricky puzzles.
Lots of daily and seasonal events.
No need of high end device.
Extra features of this game require money.
Easy to learn the mechanism.
Charm King Guide
How to play Charm King?
There will be no doubt if you observe the above images. All you have to do is to make moves to items in the cage to have a pattern. You obtain a level if you collect sufficient charms to fulfill the level needs before completing all your moves. Keep in mind that there are only limited moves. Subsequent levels add more goals such as lights, chest opening, and stealing out of a dragon of gold. The following video will give you a better understanding.
What are lives?
Lives give you the chance to play. One life is reduced every time you play the game. But it increases by one every 30 minutes. But good news!. The life won't reduce if you win the level. If you are connected to Facebook, you can ask your friends to send lives.
How to get more lives?
You are given only 5 lives. You should use them frugally. Luckily lives won't reduce if you pass the level. But the game becomes complicated in later levels. So that, one option that you can use is to connect the game to Facebook. Then you can send and receive lives with your friends.
Game interface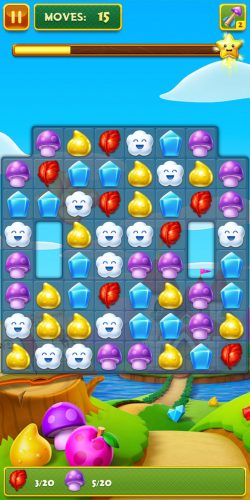 The upper left part shows that number of moves you have. You have to complete the level within that number of moves. At the bottom you can see the target number of the items. Above, 20 number of red and purple items should be collected.
How to achieve higher ratings and scores?
Every level in Charm King gives a star rating and a score. If you want to perform well in this game, you have to get higher ratings and scores. Rating is given in 3 stars. So you have to be quick. Move the charms quickly as possible and use the least moves. Passing the level in 1st attempt is beneficial for you. Don't make useless moves.
Charm King Game Tricks
Below listed are some of the tricks you can use in this game. Actually there are no cheats in this game. Using your brain is the most important.
Try to have patterns with four or more. You will be rewarded more.
Try to have least moves to complete the level. This will increase your score and rating.
Collect four or more items either horizontal, vertical or L and T shaped.
Are you going to try Charm King? Comment your experience below.